Meet the ASPA Endorsed Vendor Partners
Learn about the ASPA Member Discounts, Exclusive Services and more that you are already entitled to use in your practice! Our new benefit partners are fully vetted and endorsed to provide you the best in service and the deepest savings available. From discounted EMR and Billing Services to a Free Legal Review of your Employee Handbook, we'll discuss your immediate needs and bring you the best in vendor savings that you are already entitled to.
ASPA continues to partner with strategic vendors, interested to join the ASPA Vendor Partnership Program?

ACCRAM INC
2901 W Clarendon Phoenix AZ 85017
http://accram.com/managed-it-services/
ACCRAM INC is a full service managed IT solutions provider. We were founded in the Valley in 1981 and have been serving the medical community ever since. ACCRAM is a HIPAA Compliant Business Associate and offers a BAA. Our flagship IT Solution is called Mobile Office. Mobile Office is infrastructure as a service combined with desktop as a service and is fully HIPAA compliant. We basically take you existing Windows server and virtualize it in our state of the art data center. We build you desktops in our private cloud at the data center as well. We provide all the back-ups, disaster recovery, anti-virus, ransomware protection, and 7X24 help desk support for all your Microsoft products. ACCRAM also provides desktop, printer and copier repair services along with a full service Low Voltage Systems design and installation. Cameras, Access Control, Moves, AV and much more. ACCRAM is your one stop shop for ALL your IT service and support needs.

Xlcon
1133 E. Missouri Avenue
Phoenix, AZ 85014
Phone: (602) 795-4222
https://xlcon.com
Xlcon partners with medical offices and other small and midsize markets to take a more comprehensive approach to technology solutions. At Xlcon we believe that potential problems should be proactively addressed as quickly as possible to ensure that your office has as little disruptions as possible. By treating your technology solutions as an investment, and putting in the resources necessary to build and maintain your network, your office will quickly see a drastic improvement in not only their efficiency but also an improvement in your bottom line. With a more stable foundation for your network, we are then freed up to build a consultant relationship with our clients instead of being limited to only IT network support.

STAT Transcription
6991 E. Camelback Road, Suite D-300
Scottsdale, AZ 85251
Phone: 602.350.6501
stattranscription.com
STAT Transcription is dedicated to providing accurate, timely and cost effective transcription services. With more than 16 years of experience, our firm is one of the most respected and efficient in the industry. We can guarantee quick turnaround times, accurate reports and measurable cost savings. Whether you need a temporary solution to overflow or a comprehensive transcription solution, our network of highly skilled transcriptionists will provide you exceptional accuracy and efficiency. Our services include conventional medical transcription, implementing transcription that is integrated with the client's EHR/EMR, supporting the migration to electronic records, and overflow transcription work. We specialize in providing customized partial dictation services that work seamlessly with the client's EMR and enhance the patient encounter. We focus on transcriptions, so you can focus on your patients.

Liberty Bell Telco
Carol Bell   480-669-9598
President and Founder
carol@libertybelltelco.com
www.LibertyBellTelco.com
Liberty Bell Telco is a complete telecommunications solution providing;
Phone systems, security cameras
Analog or SIP,Toll Free and LD, SMS MMS
Internet Services, WiFi and Cellular
Liberty Bell Telco is a woman owned company serving Small to Medium and Enterprise size businesses locally, statewide and across the United States.
With over 15 years of experience in the market we help our clients with their current telecom environment today and their IT road map for the future.
We work on behalf our clients, not carriers or providers. We focus on helping our clients find the best solutions at the best prices available from our portfolio of providers nationwide.

Lions Gate Technology
602-368-1203
info@lionsgatetech.com
LionsGateTech.com
Lions Gate Technology is a Health Information Technology (HIT) company dedicated to servicing your entire healthcare ecosystem's technical needs. Our core competencies include healthcare related IT services that sustain and enhance your current healthcare operation.
We have been providing quality IT services to the healthcare industry for over 15 years & look forward to seeing how we can help serve your needs.
A One Stop Shop for all of our Healthcare Clients:
Electronic Medical Records
Industry Solutions & Cloud Services
IT Security
Managed Services & AMS
IT Infrastructure Services
Software Lifecycle Services
Enterprise Applications
Healthcare IT Experience: Healthcare Informatics, Electronic Medical Records, HL& Interfaces, HIT, Network Security, HIPAA Compliance, and much more…
To learn more about how Lions Gate Technology can help you with your IT needs & the discounts you get as a ASPA Member, call us today.

Viva MedSuites
480-616-2400
9700 N. 91st St., A-115,
Scottsdale, AZ 85258
Advanced Medical Office Co-working Solutions for Forward Thinking Independent Practices
The first-of-its-kind medical co-working and time sharing medical clinic. It's a game changer for many medical practices that want a professional medical office space to see patients at, on a part-time or full-time basis, but don't want to take on expensive, risky multi-year lease obligations direct or deal with the many undesirable aspects of sub-leasing in someone else's space.
Viva MedSuites is a membership-based provider of professional medical office space and services to independent medical practices. They provide solutions starting at just $200/mo . Their first location is in Scottsdale. They currently have over 30 practices that operate out of this location- most on a part-time basis, but there is capacity for more. They plan to add more locations throughout the Phoenix market in the next few years with the goal of giving members full geographic coverage of the market. Services include: Use of medical facility address, mail & package receipt, live receptionist to greet and assist patients, spacious waiting room, break room, bathrooms, private exam rooms that are fully furnished and equipped, WiFi, color laser printing, MA stations, IV stations, medical waste/sharps disposal, and more.
To learn more about pricing and features, go to their website at www.vivamedsuites.com where you can take a 3D virtual tour and also schedule a time to take a live tour or call to get your questions answered.

LabCorp
Lisa Mims
Regional Manager of Business Development Arizona
Contact Number: 602-714-0299
Email: Mimsl1@LabCorp.com
LabCorp.com
Laboratory Corporation of America Holdings (LabCorp) to provide its member practices with timely laboratory services, dedicated service representatives and laboratory result data (software integration for lab results), as well as access to a suite of targeted clinical decision reports to assist providers and patients with management of common chronic disease states. The combination of LabCorp result data and enhanced reporting tools is expected to help maximize ASPA CC's clinical tracking capabilities.
In addition to a robust test menu, participating practices will also be able to use LabCorp services, including:
LabCorp Beacon® reporting — a web-based, mobile-friendly solution for test results. LabCorp Beacon offers a time-saving alternative to manual chart audits that may be helpful to address contractual pay-for-performance metrics by providing results for tests—such as hemoglobin Am low-density lipoprotein cholesterol (LDL-C), and microalbumin—in concise, easy- to-read numeric or graphical reports.
LabCorp Litholink clinical management support — analysis of abnormal renal function and lipid test results, as well as treatment suggestions. Related patient-specific information provides suggested therapeutic lifestyle modifications that may help reinforce compliance and help improve patient outcomes.
Henry Schein
(Nasdaq: HSIC) is a solutions company for health care professionals powered by a network of people and technology. The company is a Fortune 500® Company and the largest provider of health care products and services to office-based dental and medical practitioners, and offer solutions specifically designed for the special needs of the non-acute space. Our Business, Clinical, Technology, and Supply Chain solutions help dental and medical practitioners work more efficiently so they can provide quality care more effectively. Henry Schein is also a Fortune "World's Most Admired Company", is ranked number one in its industry for social responsibility by Fortune magazine, and was recently honored by Ethisphere as one of the World's Most Ethical Companies for the 9th consecutive year.
Bonnie Grate
Strategic Account Manager Healthcare Services – Mid Market
Contact Number: 520.820.5305
Email: bonnie.grate@henryschein.com
henryschein.com

Who We Are: A team of Local Real Estate experts, because that matters. Combined, the team has over 30 years of experience and 600+ transactions.
After 4 years and 400+ transactions, Lindsay formed Vista, and hand selected the best agents to serve their exclusive market.
Exclusive Services:
All inclusive moving concierge
1% discount on listing services for all Doctors
Interior Home Design Consultation when you purchase a home with us.
Handyman Services
Multi-lingual
Investing Consultations to build your "Doc-folio"
Relocation Management
Staging
Exclusive Doctor Lending
Extensive network of "on market" and "off market" listings
Doctor Loan Program with financing available with zero down payment options
Commercial Referrals – partnered with the only healthcare focused commercial agent in AZ.

3100 W Ray Road, Suite 201
Chandler, AZ 85226
480.386.5301
info@wellnethb.com
Wellnet Healthcare Billing works with providers in a flexible manner that meets the needs of the provider verses a one-size fits all approach and we do this in a way that is reasonably priced and fits the provider's budget. We do this to provide the consistency and predictability that assists a provider in managing its practice.
Our commitment is to provide a customer-focused billing service that is based on being your partner so that you can focus on patients, their families, staff, and other health care partners.
We understand that during the current COVID-19 outbreak that healthcare has dramatically changed and will not return to what we have all been accustomed to, resulting in a drastic change in patient visits, revenue, and practice management. We want to assist you in navigating the changing landscape and find ways to stabilize practices now and into the future.
Please visit our Website at http://wellnethealthcarebilling.com/
Give us a call for a free consultation
480 386.5301
info@wellnethb.com

MedTrainer Inc.
MedTrainer is the all-in-one compliance software that brings the tools together that you need to streamline and automate processes for your Healthcare Organization.
Learning
Compliance
Credentialing
Accreditation
Digitize policies, forms, certificates, reports and documents for easy access and organization, while also offering more than 150 online course topics, including OSHA, HIPAA and CMS, that staff can complete individually or in a group. Stay compliant on all fronts.
Between primary source verifications, attestation surveys, and exclusion monitoring, the provider credentialing and enrollment processes can get out of hand. QuickCred lets you streamline all your credentialing operations in a single platform.
Easily manage credentialing exclusions, verifications, licenses, and more!
Use QuickCred to automate monthly screenings in federal OIG, SAM, and state databases, and control the most important aspects of credentialing.
MedTrainer's digitized solution allows you to handle thousands of different documents across your organization Contact MedTrainer today, and discover why it's been awarded best in class software solution.
https://medtrainer.com/
https://landing.medtrainer.com/aspa/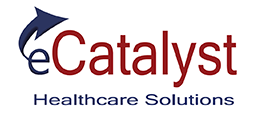 Coding, Auditing, and Revenue Cycle Services

Catalyst Healthcare Solutions is a leading health information management (HIM) and middle revenue cycle solutions company that has served healthcare clients nationwide for almost 14 years. We are headquartered in Phoenix, AZ.
eCatalyst offers flexible coding, auditing, and revenue cycle solutions specifically designed to fit your needs. Our professionals are subject matter experts who specialize in coding, billing, and reimbursement best practices. These expertly trained United States based, certified professionals have vast experience with all provider specialties.
Contact Us:
Angela Hardesty
Phone: (928) 925-0715
Email: Angela.Hardesty@eCatalystHealth.com
Call Us Today For Help With The New 2021 E/M Guidelines

Wells Fargo Merchant Services
Help simplify how you accept card payments from your patients.
Processing through WFMS will allow your patients to pay the way they want such as using contactless payments in the exam rooms. WFMS will give you the peace of mind by providing resources to stay PCI complaint through various resources including our Transarmor solution.
Contact us today to take advantage of this ASPA program.
Jesus Acosta
Business Sales Consultant II, Payments, Virtual Solutions & Innovation
Cell: 480-220-0431
Fax: 855-819-5920
Merchant Customer Service
1-800-451-5817


PayGround Inc, is based in Gilbert, AZ and was founded in 2018 with the mission of simplifying healthcare payments.
PayGround's integrated data architecture enables Patients to submit frictionless payments to Healthcare Providers.
Clients using PayGround have demonstrated an average 19% increase in revenue, decreasing collection 9 days, and saving more than 40% compared to their prior vendor fees.
Today, PayGround is deployed at more than 100 healthcare clients across the United States.
PayGround has arrived in a time when patients and providers need us the most!

As experts in the healthcare technology space, PatientPop makes it easy for independent providers to thrive with solutions to promote their practice online, attract patients, and retain them for life.