Proudly Serving More than 2,400 Arizona Physicians
ASPA is unique among Independent Physician Associations because of its longevity, size, and the number of individuals that may use IPA providers. ASPA was incorporated in Arizona in 1986 as a physician-owned cooperative. It currently has more than 2,400 members who have completed a rigorous credentialing process.
Members include all major physician specialties, physical therapists, psychologists and other health care providers who practice throughout Arizona. Plans need only contract with ASPA to access a comprehensive provider network. More than 1,000,000 individuals are eligible to receive care from ASPA members through various payor agreements.
Expand contracting opportunities by maintaining a comprehensive network of credentialed providers located throughout the state that practice cost-effective medicine.
Maximize revenue and minimize costs by assisting physicians manage the business component of their practices and by making state-of-the-art software, practice management and other needed services available to members at competitive prices.
Elevate the status of physicians in the health care industry.
Understanding the many factors that drive talented individuals to focus their life's work in a particular area may not be fully understood. What is known is that commitment to an area of concentration is an essential ingredient of success. Commitment to serve the interests of physicians is the foundation of ASPA's management staff.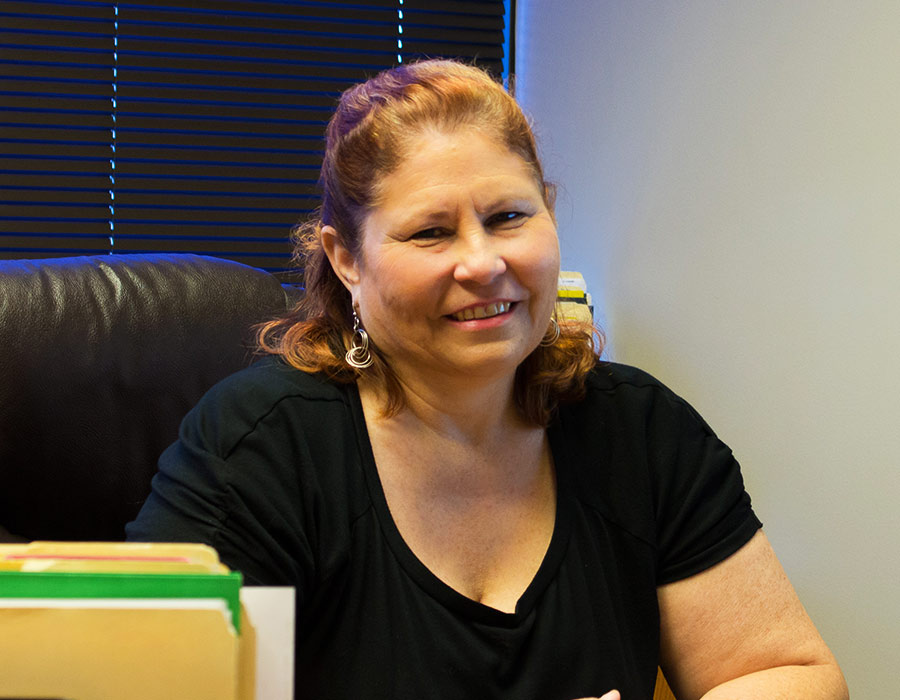 Connie Richardson
Director of Operations
Phone: 602-265-2524 ext. 212
Email: connie@azspa.com
Direct Fax: 623-999-1057
Karen Ellington
Manager and Administrative Director of Physician Services, ASPA Connected Community & ASPA Empowered Healthcare Services
Phone: 602-265-2524 ext. 210
Email: karen@azspa.com
Fax: 623-999-1276
Tonya Richardson
Provider Relations – Data Entry
Direct Fax: 623-999-1055
Email: tonya@azspa.com
Angie Higgins
Credentialing Coordinator
ASPA Membership -Initial/Recredentialing
Phone: 602-265-2524 ext. 222
Email: angie@azspa.com
Direct Fax: 623-999-1054
Pam Virgils
Credentialing Agent,
Application Service
Phone: 602-265-2524 ext. 218
Email: pam@azspa.com
Direct Fax: 623-999-1053
Xitlaly Solis
Accounting
Phone: 602-265-2524 ext. 221
Email: xitlaly@azspa.com
Direct Fax: 623-999-1056
Sarah Ellington
Provider Relations specialist
3030 North Central Avenue, Suite 1106, Phoenix, AZ 85012-2707
Office: 602.265.2524 ext.117; Fax: 480.571.5740 Email: sarah@azspa.com
Lin C. Hoang
Credentialing Agent
Credentialing Application Service
3030 N Central Ave #1106
Phoenix, AZ 85012
Phone: 602-265-2524 ext: 216
Fax: 480-672-2633
lhoang@azspa.com
AZ Physicians Insurance & Investment Group (APIIG)
Phone: 602-265-2524 ext. 213
Fax: 602-265-2524
Jared Williams-Financial Planner Email: jared@azspa.com
Jeffrey Salls-Malpractice Insurance Email: jeffrey@azspa.com
Chris Gabbard-Health Insurance Email: chris@azspa.com
Policy and decision making authority is entrusted to ASPA's Board of Directors and implemented by the management staff. IPA members elect ASPA's board members for three-year overlapping terms with representation from each of five divisions. The officers of the organization consist of a president, vice president and secretary/treasurer who are elected annually by the board members. The Board of Directors meets every month.
Sandhya Venugopal, MD, Sec/Treas
Internal Medicine
Affiliate Member: 04-17-2017
16601 N. 40th Street, Suite 229
Phoenix, AZ 85032
480-695-3064
Cell: 480-695-3064
Fax: 855-318-3326
Email: sandhyadr@hotmail.com
Seat Term Expires: 2021
Donald Paxton, MD
Internal Medicine
Affiliated Member 07/06/2020
202 E. Earll Drive, Suite 450
Phoenix, AZ 85012

(602)241-9500
Cell # (602)397-8487

Fax# (877)796-1477
Email: donaldpaxtonmd@hotmail.com
Seat Term Expires: 2022
Melanie Cloonan-Schulte, MD. – Vice President

Internal Medicine

Owner Member 07-12-2004

595 N. Dobson Road Suite 76
Chandler, AZ 85224
480-821-0788
Cell # 480-440-6112

Fax: 480-821-0837
Email: melanieandan@msn.com
Seat Term Expires: 2022
William Robey, M.D.
Family Practice
Affiliated Member 04-01-1986
CALL HOME NO FAX
HOME # 623-935-9148
Email: No Email
Seat Term Honorary
Ronald A. Yunis, MD
OB/GYN
Affilated Member 04/06/1998
2023 W Bethany Home Road
Phoenix, AZ 85015
(602)415-1900
Fax: (602)415-0985
Email: ryunis1@gmail.com
Seat Term expires: 2021
Ameeta Chowdhary, FNP
Family Nurse Practitioner
Affilated Member: 09/09/2019
10575 W. Indian Road, Suite E-103
Avondale, AZ 85392
(480)747-0045
Fax # (480)522-3522
Email: Ameeta.chowdhary@gmail.com
Seat Term Expires: 2021
Rahul Bhatia, MD
Pediatrics/Peds Critical Care
Affiliated Member 07-06-2020
7517 S. McClintock Dr., Suite 103
Tempe Az 85283
602-345-1633
Fax: 602-536-4102
Email:
rbhatia@pediatricshealthcareassociates.com
Seat Term: 2024
Chatur J. Babaria, M.D.
Family Medicine
Affiliated Member 03-05-2007
22707 S. Ellsworth Rd, Suite H-103
Queen Creek, AZ 85142
480-677-3494
Cell # 480-444-9400
Fax: 480-677-4319
Email: cbabaria@yahoo.com
Seat Term Expires: 2022
Susan Lasala-Wood, DNP President
FP-DNP
Owner Member: 03-02-2015
7609 E. Pinnacle Peak Rd. Suite 9
Scottsdale, AZ 85255-3460
480-267-9111
Cell 602-689-5955
Fax: 480-454-4897
Email: LaSalamedical@gmail.com
Seat Term Expires: 2023
A. Clark Ruttinger, DO
Family Practice/Geriatrics
Owner Member: 10-01-1999
13951 W Grand Ave, Suite 203
Surprise, AZ 850374
(623)544-4600
Fax # (623)544-4725
Email: ruttinger2002@yahoo.com
Seat Term Expires: 2023
Constance (Connie) Richardson
Executive Director
Karen Ellington
Director Provider Relations/ Manager
ASPA is organized as a cooperative whose members own a single share of capital stock. Shares of membership stock are not transferable and no person may own more than one share.